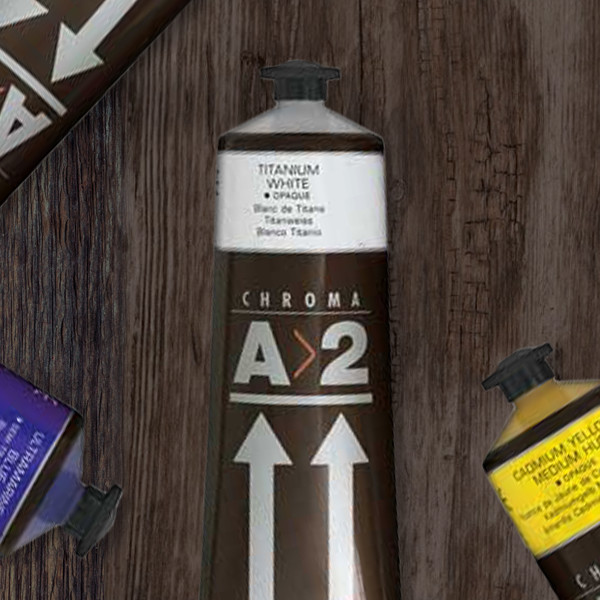 A2 Acrylics:
The same brilliance & clarity of colour as our professional Atelier Acrylics.
The same high pigment loading as our Atelier Acrylics.
The same body and consistency as Atelier Interactive Professional Artists' Acrylic, with excellent brush-mark retention for oil paint-like techniques.
Dries to an attractive low gloss surface emphasising colour saturation and luminosity.
The range has been designed to provide an essential palette of 20 colours.
Available in a variety of sizes; 120mL, 250mL and 1 Litre.
Visit the product catalogue to see Chroma's entire educational paint range
Colour Range